The TRA®20 Series hygienic pump is the ideal solution for dairy, bakery, meat processing, and more due to its cleanability and efficiency. It can handle flows up to 450 GPM (102 m³/h).
Features & Benefits
Cleanability
CIP (Clean In Place) design optional
Free draining cover with flat body profile option
Sealed shaft with o-ring on rotor & rotor nut
Performance
Efficient handling for low & high viscosity applications
Exclusive, non-galling WFT 808® alloy rotors standard; permits running at tighter clearances
High strength17-4 PH single piece shaft standard
Improved load carrying capabilities
Ease of Maintenance
Drop-in-place with TRA®10 & comparable manufacturer models
Interchangeable service parts with comparable manufacturer models
Stainless steel bearing retainers standard, prevent rusting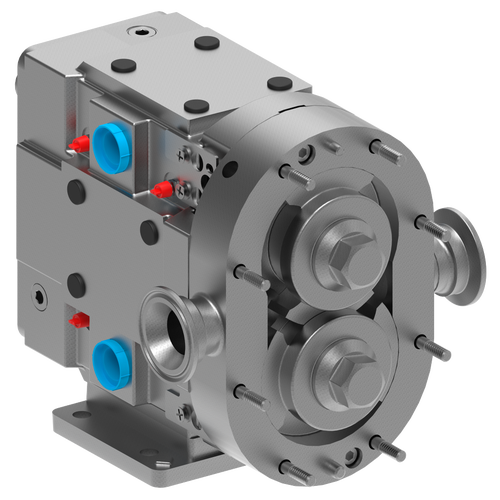 Capacity
0 to 450 GPM
0 to 102 m³/h
Viscosity
0 to 910,000 SSU
0 to 200,000 cSt
Options
Porting
Complete range of hygienic clamp, screw, flange & industrial screw connections
Tri-clamp, flanged, DIN, IMDA, NPT, BSP, etc.
Drives
P Purchased Gear Reducer Drive
Sealing
Single Mechanical
Double Mechanical with Flush
Specifications
| Model | Standard Port Size | Nominal Pump Rating (GPM) | Nominal Pump Rating (m3/h) | Maximum RPM | Maximum Pressure PSI | Maximum Pressure BAR |
| --- | --- | --- | --- | --- | --- | --- |
| 60 | 1.0" or 1.5" | 8 | 1.8 | 1000 | 300 | 21 |
| 150 | 1.5" | 11 | 2.5 | 800 | 250 | 17 |
| 180 | 1.5" | 20 | 4.5 | 700 | 200 | 14 |
| 300 | 1.5" | 36 | 8.2 | 600 | 250 | 17 |
| 450 | 2" | 58 | 13.2 | 600 | 450 | 31 |
| 600 | 2.5" | 90 | 20.4 | 600 | 300 | 21 |
| 1300 | 3" | 150 | 34.1 | 600 | 200 | 14 |
| 1800 | 3" | 230 | 52.2 | 600 | 450 | 31 |
| 2100 | 4" | 300 | 68.1 | 600 | 500 | 34 |
| 2200 | 4" | 310 | 70.4 | 600 | 300 | 21 |
| 3200 | 6" | 450 | 102 | 600 | 300 | 21 |
| | | | | | | |
| | | | | | | |
Specifications
Rectangular Flange Models

| Model | Standard Port Size - Inlet (WxL) | Standard Port Size - Outlet | Nominal Pump Rating (GPM) | Nominal Pump Rating (m3/h) | Maximum RPM | Maximum Pressure PSI | Maximum Pressure BAR |
| --- | --- | --- | --- | --- | --- | --- | --- |
| 340 | 1.75" x 6.75" | 1.5" | 24 | 5.4 | 400 | 200 | 14 |
| 640 | 2.24" x 8.82" | 2.5" | 60 | 13.6 | 400 | 200 | 14 |
| 1340 | 2.97" x 9.25" | 3" | 100 | 22.7 | 400 | 200 | 14 |
| 2240 | 3.87" x 11.00" | 4" | 200 | 45.4 | 400 | 200 | 14 |
| | | | | | | | |
| | | | | | | | |
Photos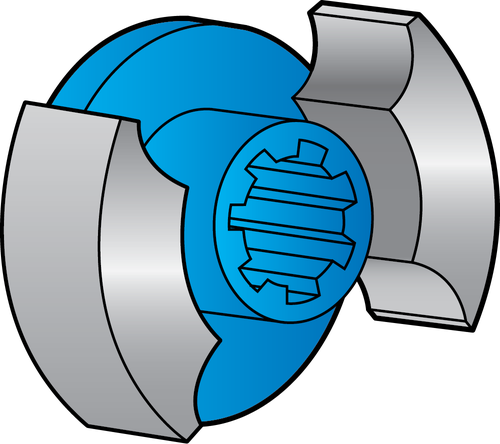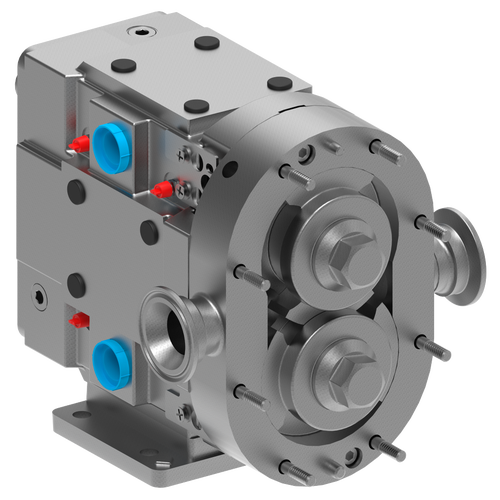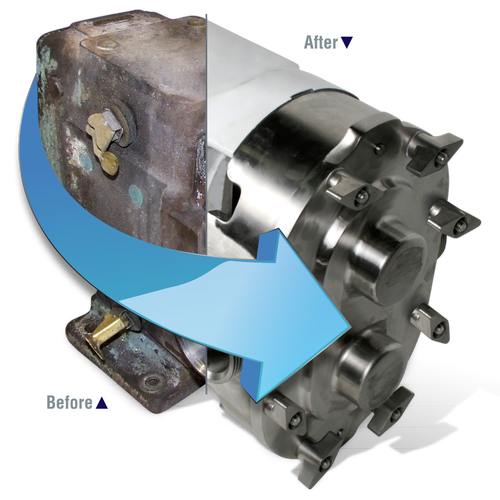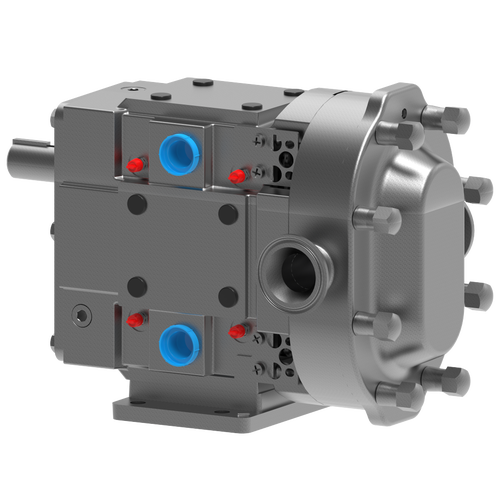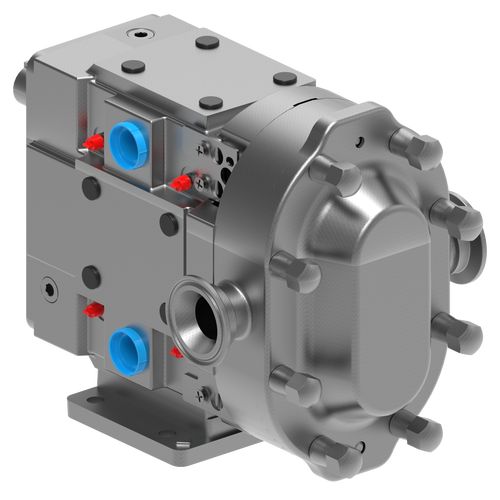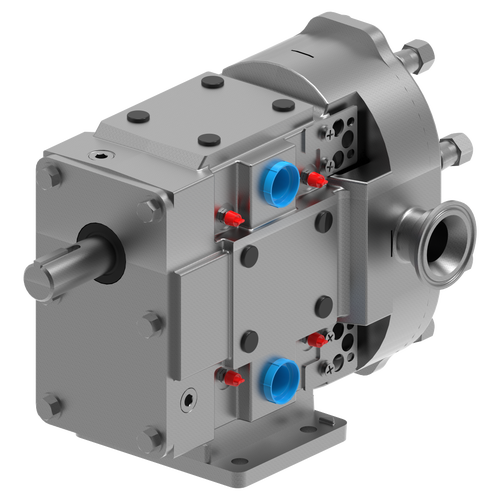 Videos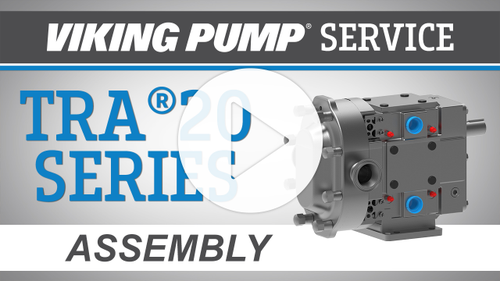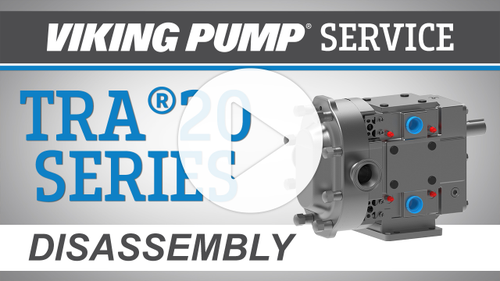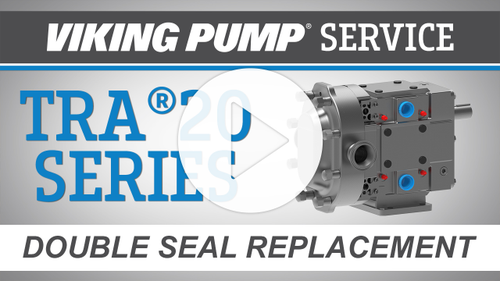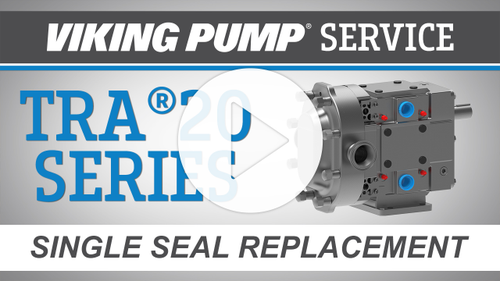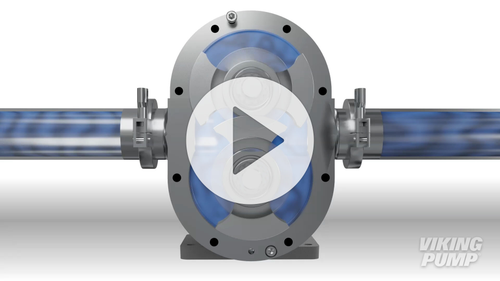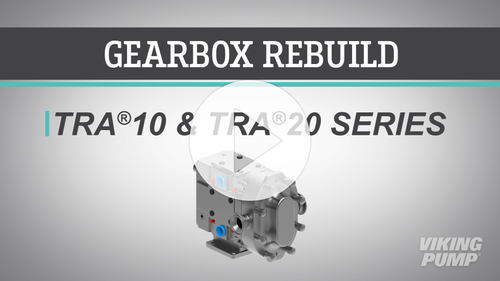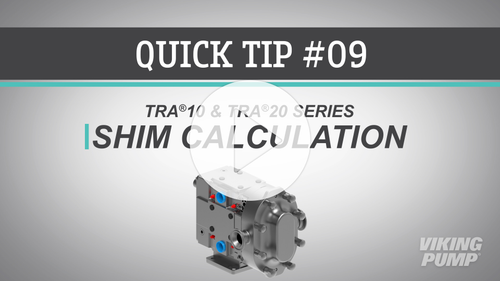 Related Pumps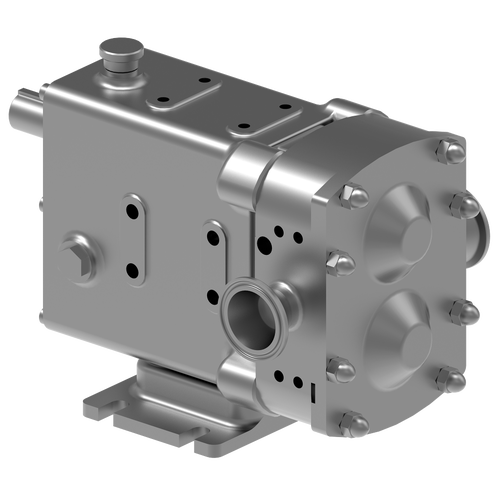 Mechanical Seal
O-Ring Seal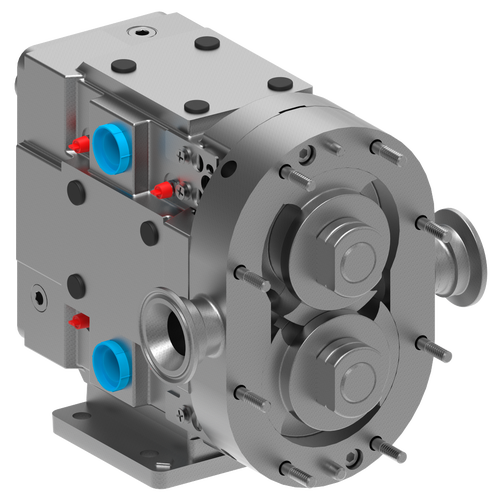 Mechanical Seal
O-Ring Seal