Viking Pump parts provide customers with the ability to do a complete repair at once vs each time a part wears. Everything needed is in the kit, ready before you open the pump. Viking Pump seal kits and Viking Pump rebuild kits are available. Reduce your downtime by contacting your local stocking distributor by having a kit on your shelf ready to go when it is needed.
Image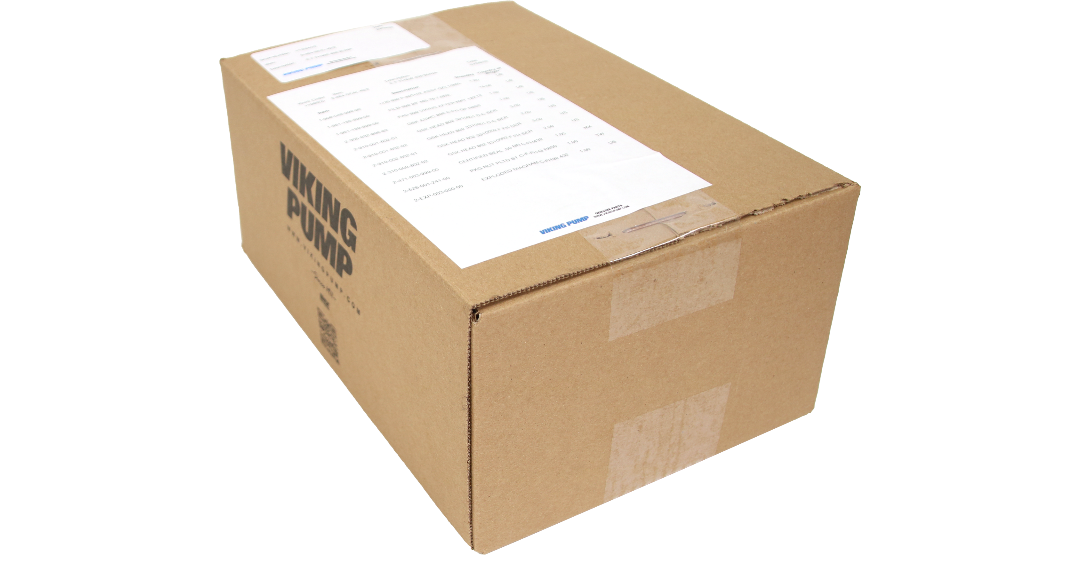 The Genuine Viking Pump Parts Kits Advantage
Design
Only parts specifically designed to meet performance requirements for Viking pumps
Materials
Parts are designed and tested to ensure optimum reliability and performance
Support
All Genuine Parts are backed by a warranty and global stocking distributor network
Benefits
Everything you need before you open the pump
Reduced downtime
Reduced cost
Extended service life
Reduced frequency of repairs by doing a more complete repair
Rebuilds vs Replace
The decision to rebuild vs replace involves cost of parts / labor vs cost of a new pump. Our kits are designed to save time and money to make rebuilding easier and more cost effective.
Viking pumps are designed and built to the highest standards for long life and to be rebuilt instead of replaced when applicable
Average 35% savings to rebuild instead of replace
Where can I purchase Viking Pump Parts Kits?
Genuine Viking Pump Parts kits can be purchased from your area stocking distributor. Find your distributor using our lookup tool.
Can I use non-Viking parts in my Viking Pump instead?
We do not recommend using non-Viking parts on Viking Pump equipment. You can always buy an imitation Rolex watch that fools the eye at first glance; but, upon closer inspection, flaws become evident…shorter life spans, increased wear, higher replacement needs. The same goes for imitation industrial gear pumps! If it's not a genuine Viking product, it will not perform up to the high standards of excellence, backed by our extensive research and testing, that delivers long service life; nor will it come with the expert technical support, maintenance and troubleshooting that our global distribution channel provides after implementation. Read more...
Buyers Beware: Having a great product with a great reputation and being a technology inventor like Viking Pump® positions you as a market leader with high visibility. As such, other gear pump manufacturers naturally want to follow in your footsteps. While that is a huge compliment, it also causes confusion among gear pump buyers. Read more...