Headquarters | State Street, Cedar Falls, Iowa, USA​
Image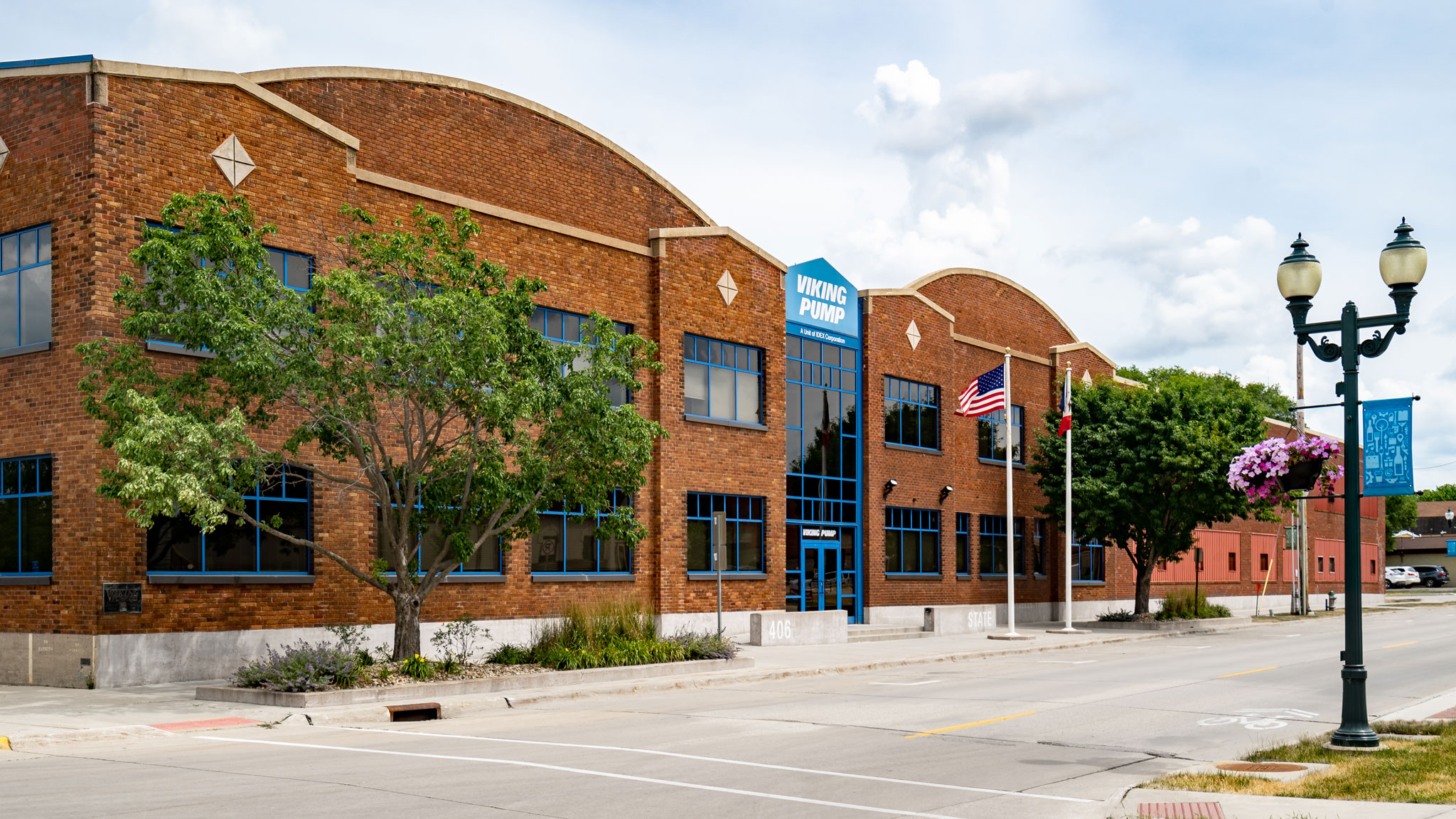 In 1912 Jens Nielsen began producing pumps in a 2400 square foot building in Cedar Falls Iowa. In the first year, 50 pumps were produced.  Over the next 110 years, the headquarters of Viking Pump grew to 154,000 square feet to include the Human Resources, Accounting, Marketing, Engineering, IT, Channel Support, Sales, and Executive offices, as well as a research lab. ​
This facility is located in the heart of downtown Cedar Falls, and a hub for training, research, meetings and business management for Viking Pump. ​
There are a wide range of roles in this facility, from accounting clerk to pick pack and ship literature, drafting, application engineering, order entry, web development, video creation, business development, product management, customer service and hiring. These positions require a range of education and experience requirements. ​
Product Engineering Lab | State Street, Cedar Falls, Iowa, USA​
Viking Pump has invested in innovation in pumping solutions throughout its tenure. A modest yet efficient research lab was built in the facility in the 1940s. ​
This facility allowed us to test our products, meet engineering company standards, and have a focus on new product development. In 2014 we invested yet again in this area of the business and expanded the research lab to over 11,000 square feet. This lab includes has resources like dynamometers, data acquisition tools, viscometer and can test liquids from 28 to 25,000 SSU. Holding tanks for various liquids allow us to run our pumps in a variety of speeds and viscosities as we continue to grow into new industries. ​
In addition to the research lab, a new Technology Center was developed with a focus on 3-D printing, expediting testing and development of new products and solutions. ​
Roles that support this location include lab technicians, operations, designers, mechanical engineers, and machinists. 
Image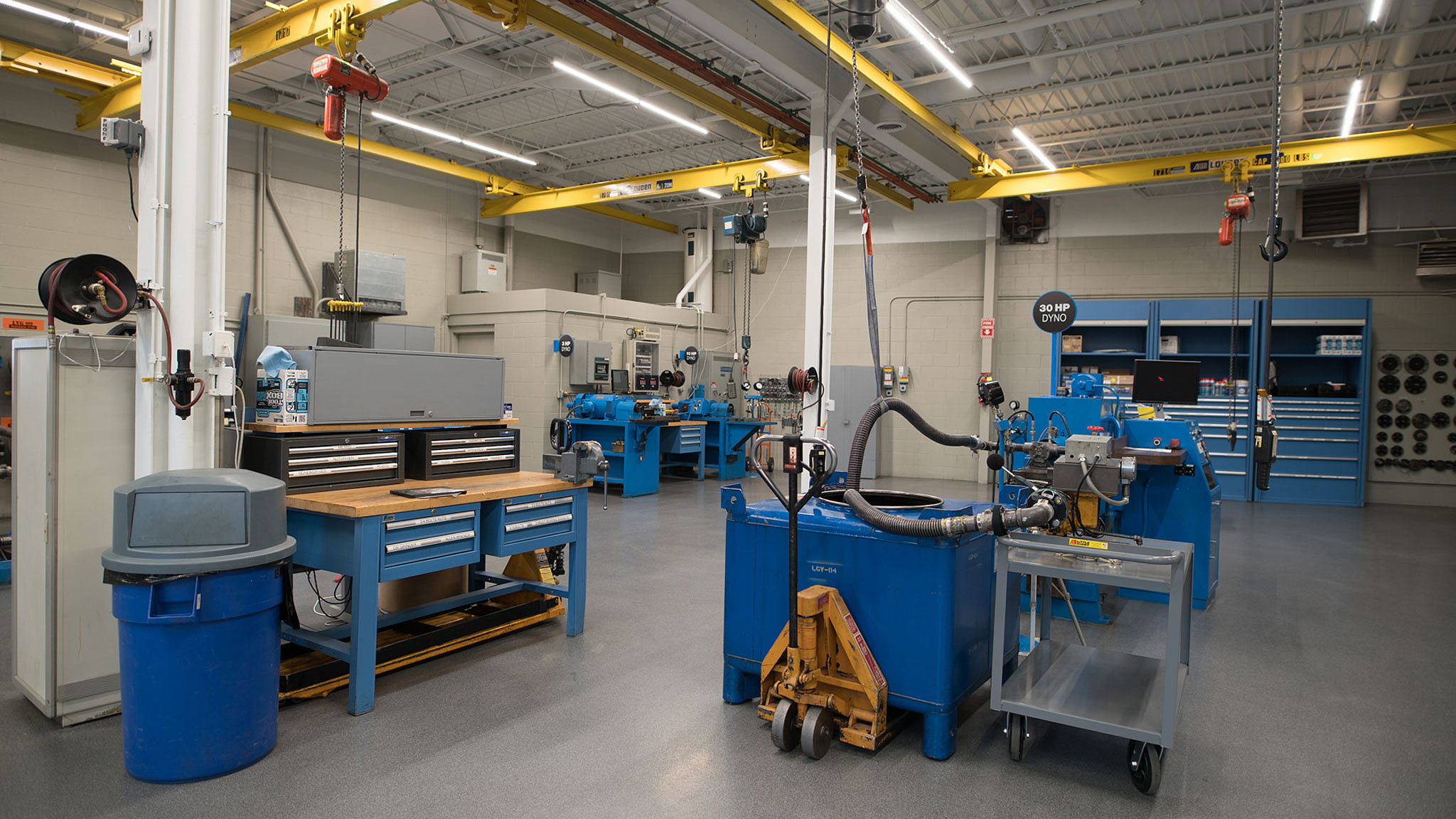 Foundry | Viking Road, Cedar Falls, Iowa, USA​
Image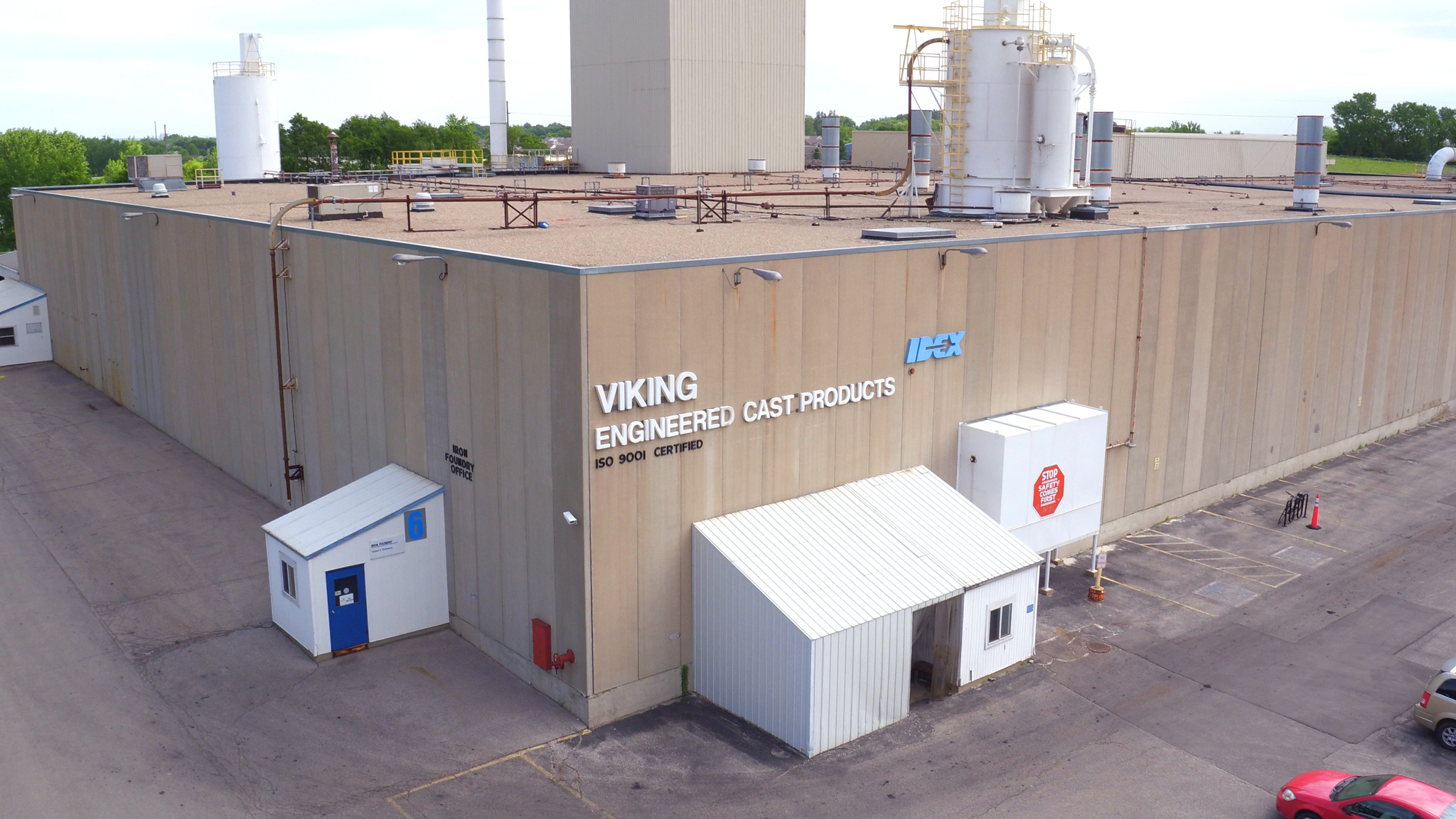 One of the strengths of Viking Pump is our vertical integration capabilities with our local foundry. Our foundry allows for nimble production of castings and parts to satisfy customer needs as well as support new product development testing. ​
It is here that metals are melted and poured into castings for various pump parts including brackets, heads, idlers and rotors that are the foundation of our product line.​
Capital investments in new technology has propelled us in efficient and expanded capabilities. Roles in this facility include maintenance, welding, shakeout, chipping & grinding, heat-treating, and more essential machining positions. 
Manufacturing | Viking Road, Cedar Falls, Iowa, USA​
Once the parts are casted in our foundry, they are moved to our manufacturing facility. There, parts and pumps are assembled, tested, packaged and shipped to our customers and distribution channel globally. ​
Our investments in machines that simplify and expedite production enable us to move tens of thousands of products through the facility each year. In this facility, we have roles ranging from shipping and logistics, supply chain, assembly, welding, packaging, painting, safety, quality, and operations leadership. ​
Image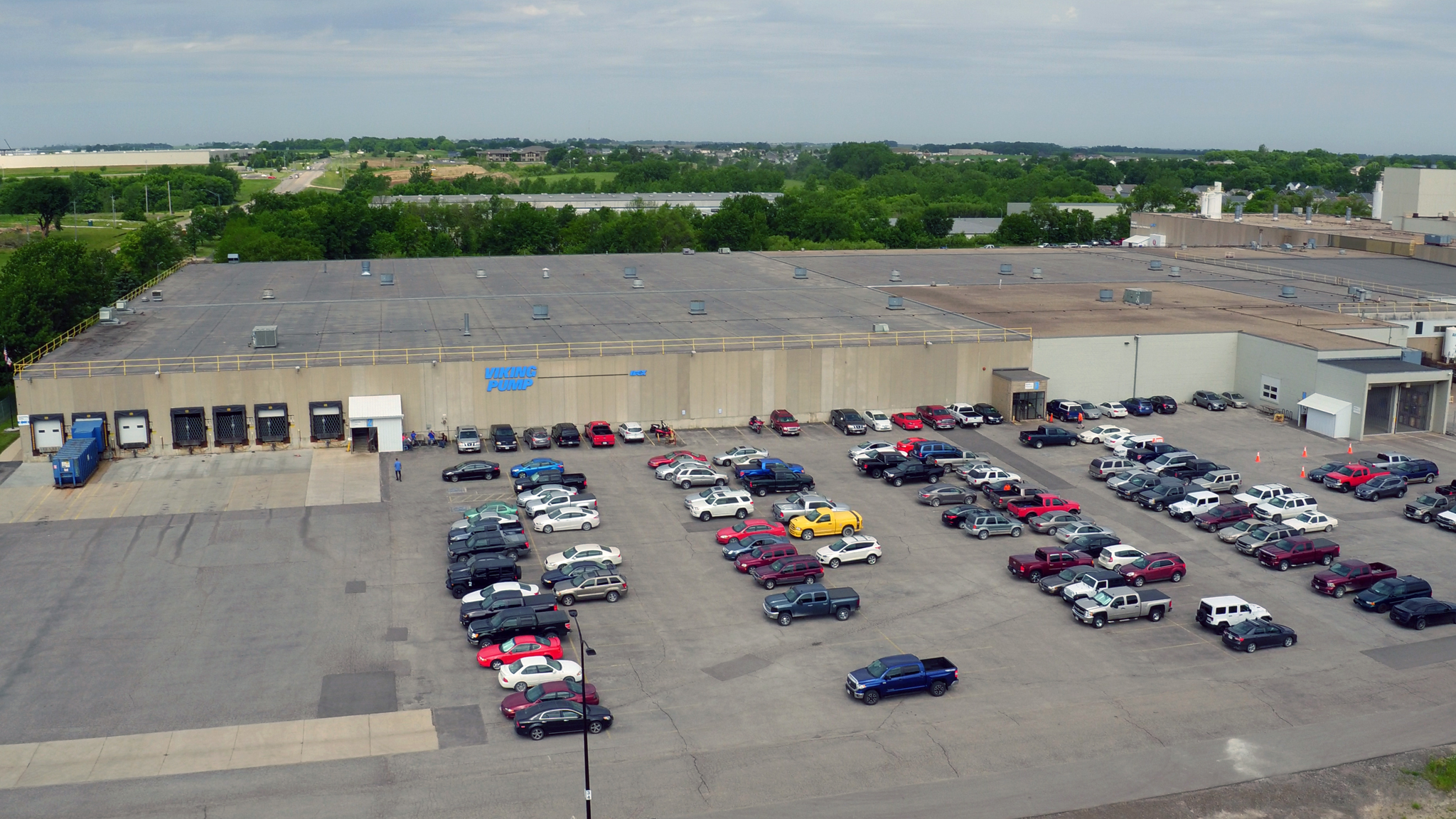 IDEX Pump Technologies | Shannon, Ireland​
Image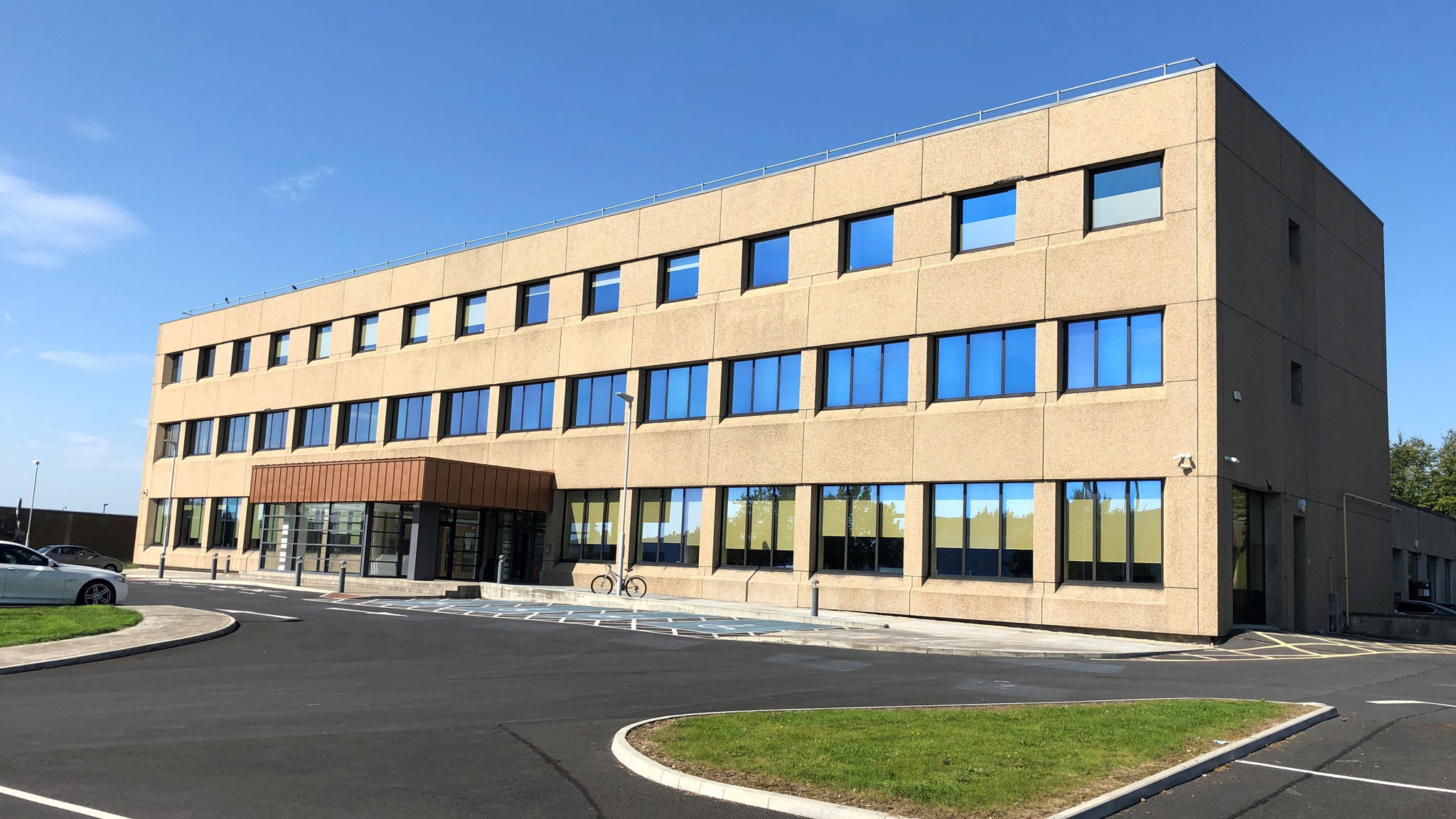 Our facility in Shannon, Ireland has been supporting our European customers since 1985. This location meets customers' needs with a combination of in-house inventory, as well as assembly of custom products required for customer solutions. ​
This facility hosts a variety of roles including shipping / logistics, assemblers, customer service, testing, accounting, human resources and operations management. ​
Viking Pump Hygienic Ltd. | Eastbourne, UK​
With a focus on our hygienic product line, this facility has a breadth of knowledge in the requirements of the hygienic pumping industry. This location is a manufacturer of pumps and parts serving global consumers. ​
There are a variety of roles and functions in this facility, including assembly, engineering, production, accounting, supply chain, shipping, packaging, testing, and human resources. ​
Image