Clean asphalt contains no fillers and is an oil-based liquid. It is primarily used in paving roads and providing waterproofing for building materials. Typically, they are handled at elevated temperatures to reduce the viscosity of the asphalt. The pump needs a source of heat like jacketing or electric heat to prevent the product from solidifying in the asphalt pump.
Runs longer
Prevents leaks
Protects the environment
Fewer Disruptions
A robust design has provided decades of successful and reliable asphalt transfer for our customers. 
Tight clearances offer high efficiency and excellent priming capabilities in this asphalt pump.
Tired of Leaks?
Leaking asphalt has been the norm for as long as humans have been pumping it. 
It doesn't have to be that way!
Viking Pump's innovated O-Pro® seal technology prevents leaks before it creates a mess. This means you save on clean-up costs and prevent hazardous materials from coming into contact with your employees.
Replace Packing or Mechanical Seals with O-Pro®
Image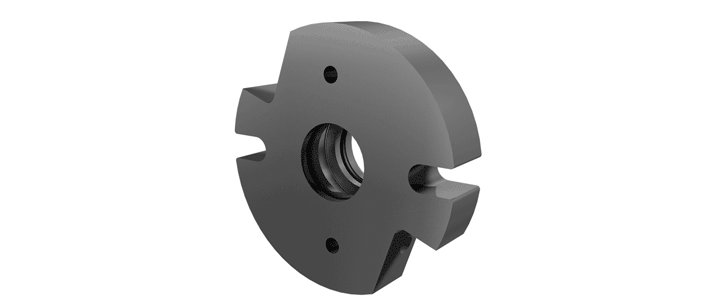 Each O-Pro® Seal design option replaces packing or a mechanical seal by occupying the internal bracket cavity with a machined seal gland. Utilizing O-rings to seal externally on the bracket and internally on the shaft, a combination of O-rings and lubricating grease provide a robust seal. This prevents process fluids from leaking out of the pump.
Viking in the process
Viking pumps for asphalt cement play a vital role in reliably transferring asphalt for the pavement and building material markets including at hot mix plants, asphalt terminals, sealant plants, and roofing manufacturing facilities. Viking pumps are used for unloading trucks and railcars; transferring and metering asphalt to drum mixers at hot mix plants; pumping additives at asphalt terminals and sealant plants; and moving clean asphalt flux & blown asphalt at roofing plants. Viking Pump's robust & easy to maintain pumps will improve your operational efficiency.
Why Positive Displacement Pumps for Asphalt Applications?
Positive displacement pumps are used for asphalt because they provide a smooth, steady flow of product compared to other types of pumps which can produce pressure fluctuations. They are also capable of producing high discharge pressures. Additionally, they are easy to maintain and provide a greater degree of accuracy in terms of the volume of product delivered.