The Classic+ Series™ / MultiPump® Series is the perfect solution for pharmaceutical, personal Care, foods, and more due to its cleanability, superior performance, and ease of maintenance. It can handle flows up to 832 GPM (189 m³/h).
Features & Benefits
Cleanability
Modular pump design promotes easy disassembly for COP (Clean Out of Place) & CIP (Clean In Place)
Casing profile cusps maximize efficiency & draining capability
Performance
Timed, non-contacting rotors minimize shear while providing extended run-dry capability
Helical timing gears provide high torque & quieter operation for extended pump life
Tapered roller bearings provide higher operating speeds & better discharge pressures
Ease of Maintenance
Removable foot for easier placement
Classic RLP design
Capacity
0 to 832 GPM
0 to 189 m³/h
Viscosity
0 to 910,000 SSU
0 to 200,000 cSt
Options
Porting
Complete range of hygienic clamp, screw, flange & industrial screw connections
Tri-clamp, flanged, DIN, IMDA, NPT, BSP, etc.
Drives
P Purchased Gear Reducer Drive
Sealing
Single O-ring
Single Mechanical
Single mechanical with flush or quench
Double Mechanical with Flush
Gland packing
Gland packing with lantern ring with flush
Complete range of material options
Specifications
| Model | Standard Port Size | Nominal Pump Rating (GPM) | Nominal Pump Rating (m3/h) | Maximum RPM | Maximum Pressure PSI | Maximum Pressure BAR |
| --- | --- | --- | --- | --- | --- | --- |
| 10/0005/12 | 1" | 17.1 | 3.9 | 1400 | 174 | 12 |
| 10/0008/08 | 1.5" | 30.7 | 7 | 1400 | 115 | 8 |
| 10/0011/05 | 1.5" | 41 | 9.3 | 1400 | 70 | 5 |
| 20/0020/12 | 1.5" | 53.4 | 12.1 | 1000 | 174 | 12 |
| 20/0031/07 | 2" | 82.7 | 18.8 | 1000 | 100 | 7 |
| 30/0069/12 | 2" | 137.6 | 31.2 | 750 | 174 | 12 |
| 30/0113/07 | 3" | 222.9 | 50.6 | 750 | 100 | 7 |
| 40/0180/12 | 3" | 332.9 | 75.6 | 700 | 174 | 12 |
| 40/0250/07 | 4" | 462.4 | 105 | 700 | 100 | 7 |
| 50/0351/12 | 4" | 603.5 | 137 | 650 | 174 | 12 |
| 50/0525/08 | 6" | 832.2 | 189 | 600 | 115 | 8 |
Photos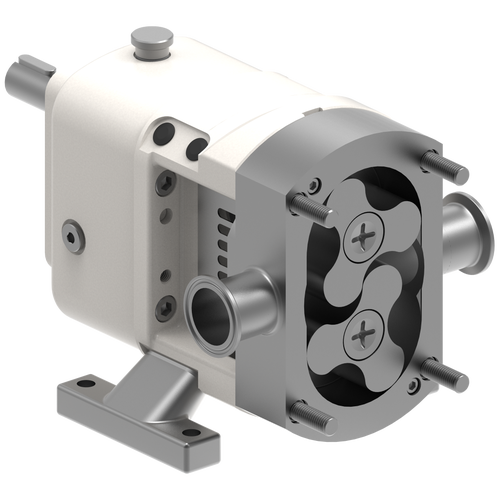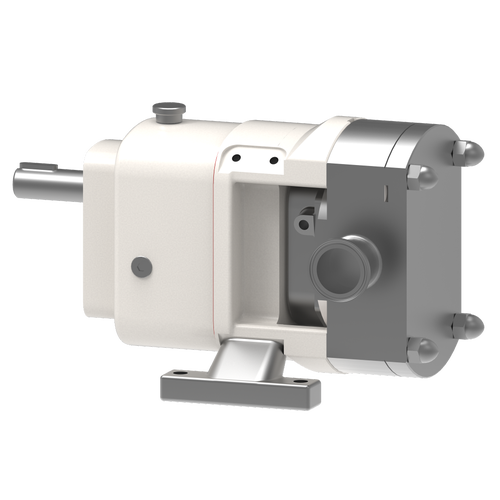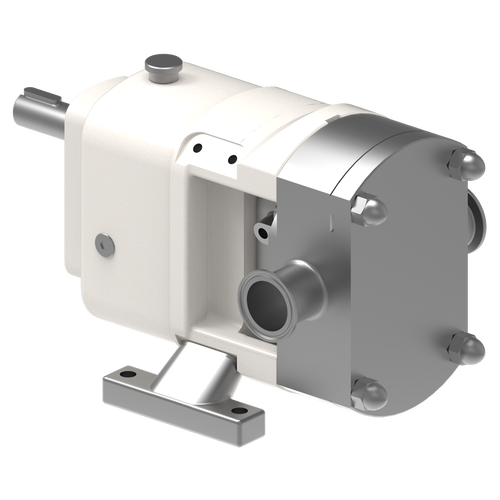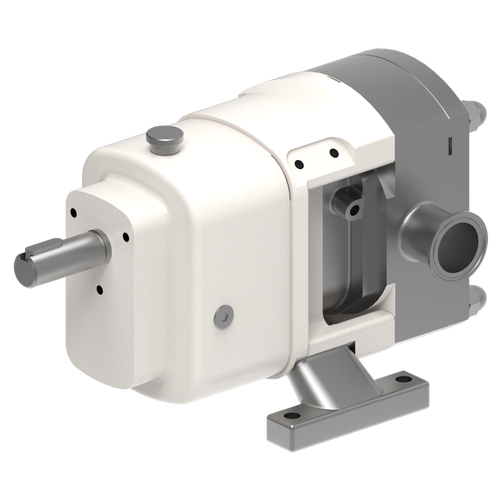 Videos