A major producer of chocolate confections in the eastern United States had been operating many Viking pumps on a variety of confectionary liquids for decades.
Many of these gear pumps have shaft packing, an extremely reliable means of preventing leaks, but which require some level of "controlled leakage" to cool and lubricate the packing. In a time of stricter FDA standards, food processors are now seeking new solutions to eliminate leakage, as it can create a slip and fall hazard and, furthermore, waste valuable product.
Image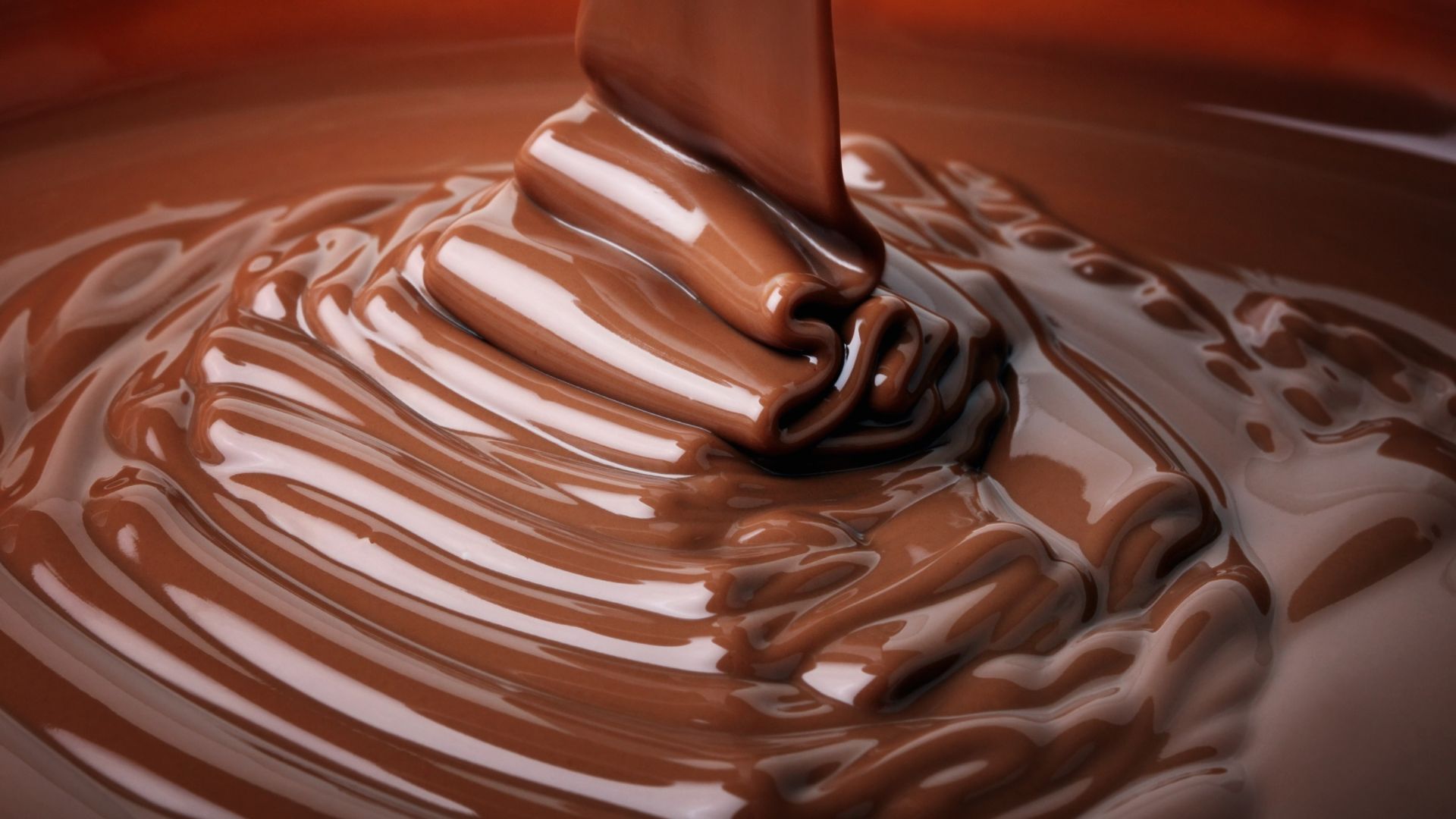 In this case, the confectionary customer first tried converting some pumps to use mechanical seals. However, these seals are susceptible to failure from pressure spikes, a common occurrence when dealing with chocolate-type materials that easily solidify if cooled slightly. It became clear that a highly reliable, leak-free pump was needed for their application.
Viking Pump and a local Viking Pump distribution partner introduced the customer to the latest technology, our innovative Viking O-Pro™ Barrier, developed specifically for the chocolate industry to solve many of the issues that they faced.
Challenge
The company saw this as an opportunity to upgrade their overall process and lower costs. Specifically, they wanted to reduce the high cost of pump repairs and downtime due to repetitive seal failures.
Solution
Two 224A-CHC Series® pumps with O-Pro Barrier seals were initially installed at one of the company's largest chocolate processing plant facilities. After approximately a year of run time, they have experienced no noticeable product leakage.
Image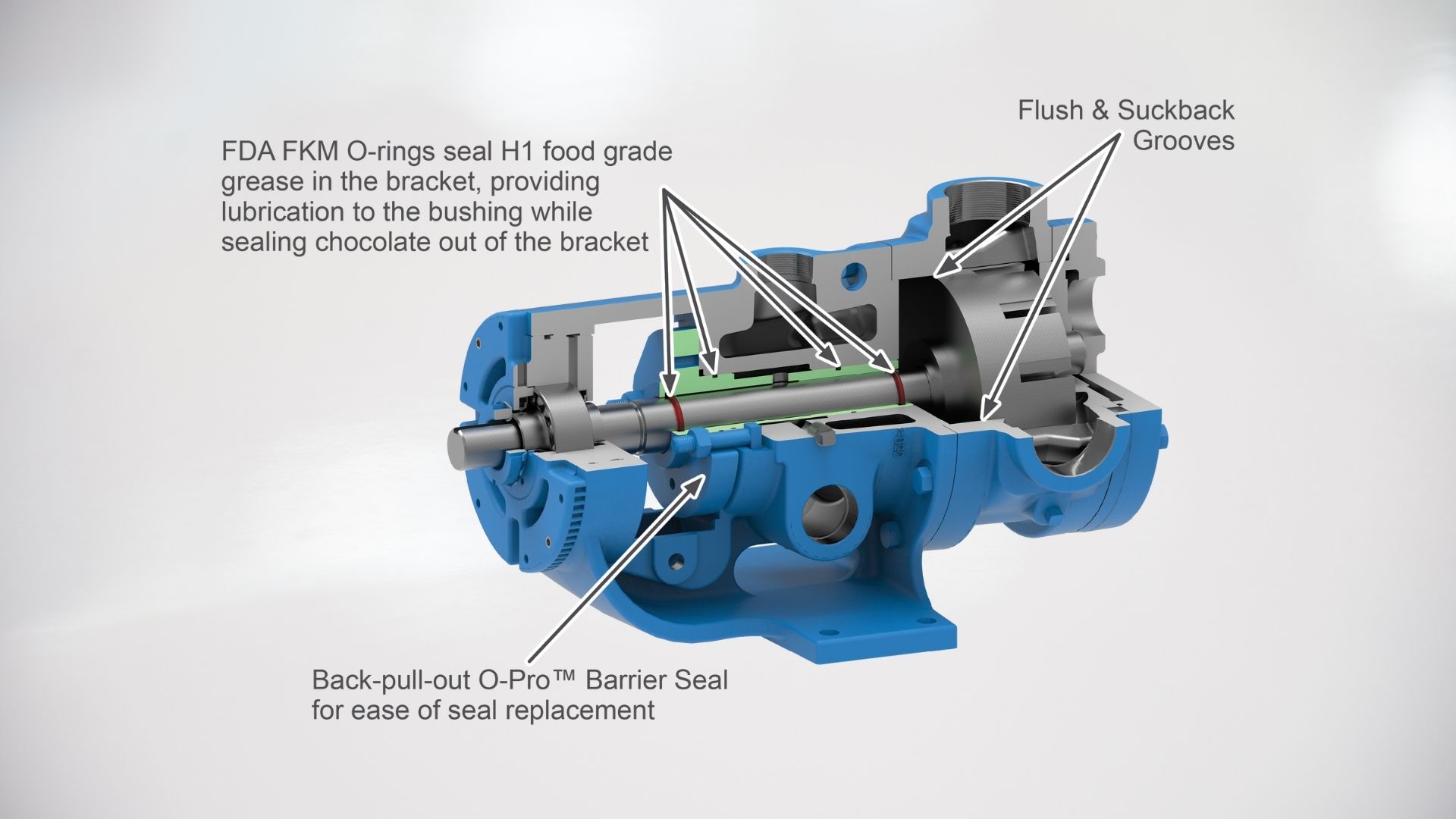 This solution is retrofittable into other existing pumps—with the potential of using the same technology for peanut butter and corn syrup processing in the future.  
Results
The plant maintenance manager was pleased to discover that he could basically leave these pumps alone after putting them into operation. This successful implementation has opened discussion for upgrading the facility's old pumps, as they reach the end of their service life.
The client is also looking at the possibility of retrofitting their existing pumps with the O-Pro Barrier, using the retrofit kit provided by Viking—a further cost savings.
This technology has been adopted by several different plant locations owned by the same confectioner, as well as other chocolate and confectionery processors across North America. 
Summary
Viking has responded to the chocolate industry's need for a reliable, low maintenance, and easy-to-repair pump that provides leakage prevention and food safety. The new O-ring seal design is the answer to chocolate leaking from packing, as well as gaskets, which can cause slip and fall hazards. 
This pump series also addresses problems of solids building up in the bracket or in the idler bushing (locking up the pump). And O-ring seal failure is unlikely, even when pumping thick, abrasive liquids, like chocolate, under high pressure.
The 224A-CHC Series® pumps represent an innovative, common solution that seeks to target all aspects of the chocolate manufacturing process, thus, reducing pump variations within a given plant or across multiple plant facilities.
Per a Maintenance Technician, "Vikings new O-Pro® Technology is a game changer, dramatically lowering the failure rate, ensuring a longer seal life between maintenance overhauls."
Advantages
This project highlighted the following main advantages of the 224A-CHC Series™ gear pumps with the O-Pro Barrier:
Reduced cost due to longer service life

Ease of upgrade assembly and install

Smooth operation without solids buildup

Withstands higher pressure environments, avoiding seal failure

Less frequent maintenance, with O-ring replacement recommended once a year

Overhauls and rebuilds easier/quicker to perform
Viking Pump's 224A-CHC Series™ products offer a reliable pumping solution for chocolate and chocolate-related candy processing. For more information, contact your Viking Pump distributor and request a flyer with full details and specifications.
Visit vikingpump.com/CHC to request more information on Chocolate