Overview
An Engineering firm recently purchased three large internal gear pumps through a local distributor in northern Illinois. In this case, the pumps were intended to be a prime mover for loading their customer's product—vacuum gas oil (VGO)—onto a transport barge. Traditional pumping technology, i.e., centrifugal pumps, was not a viable option, as pump performance tends to vary based on product viscosity changes.  Since pump operations were scheduled for during the middle of winter, VGO viscosity was sure to increase with dropping temperatures, making it harder to pump.
CHALLENGE
The main challenge was to avoid slowdown in the transfer of VGO in order to control barge loading costs. The engineers, therefore, were seeking a consistent delivery method that would not fluctuate with temperature-induced changes in product viscosity given the extremely cold climate. The ultimate goal was to pump 6,000 barrels per hour.
SOLUTION
Viking pumps were chosen for their dependable, consistent reliability in high volume terminal (rail, truck, or barge) applications. Based on prior experience with similar installs, the Viking Pump distributor recommended using our largest, highly engineered pump series RS4324A to provide the desired flow rate. It would take three of these pumps to successfully accomplish the customer's ambitious goal.
Benefits
The RS4324A (tm) series pumps provide the following benefits for this type of application:
Environmentally safe, mechanically sealed pumps
Easier to install and maintain than centrifugal pumps
Reliable, consistent rates of flow 
Timely loading of product onto the barge
Energy efficient due to less horsepower requirements
Lower overall cost compared to centrifugal pumps
Image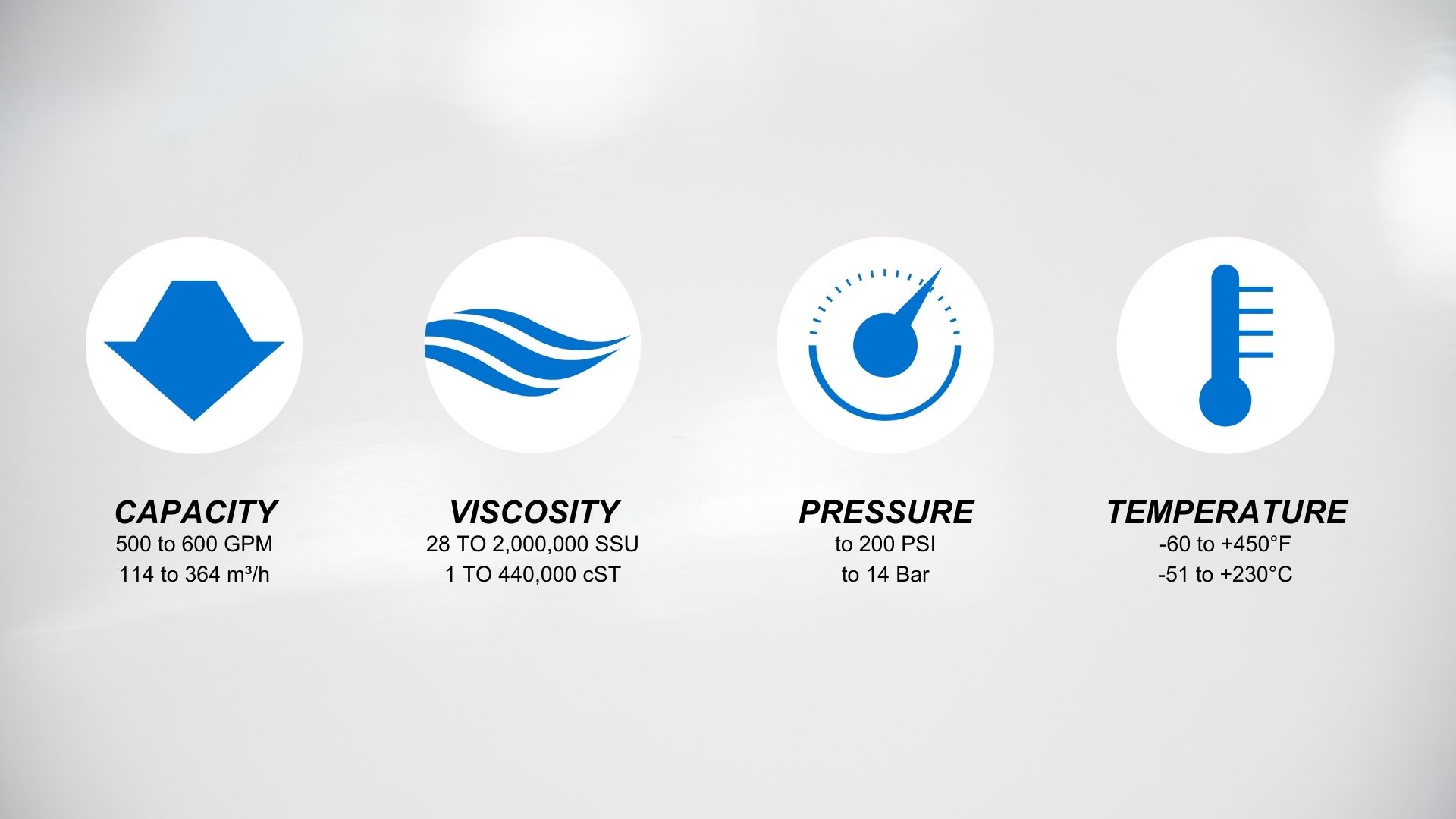 RESULTS
Regardless of fluctuation in ambient temperatures, especially in this harsh climate, the Engineering firm can assure its customer that VGO will be loaded onto their barge in a timely manner—6,000 barrels per hour. Furthermore, the mechanically sealed pumps will help prevent leakage or other safety hazards during operation. Finally, the RS4324A is one of the most versatile pump technologies in the marketplace today for handling most terminal pumping requirements (rail, truck, or barge); thus, giving the customer more opportunities for continued use in the future.