"Imitation is the sincerest form of flattery that mediocrity can pay to greatness." ― Oscar Wilde
Having a great product, with a great reputation, and being a technology inventor like Viking Pump®, positions you as a market leader with high visibility. As such, other gear pump manufacturers naturally want to follow in your footsteps. While that is a huge compliment, it also causes confusion among gear pump buyers.
Image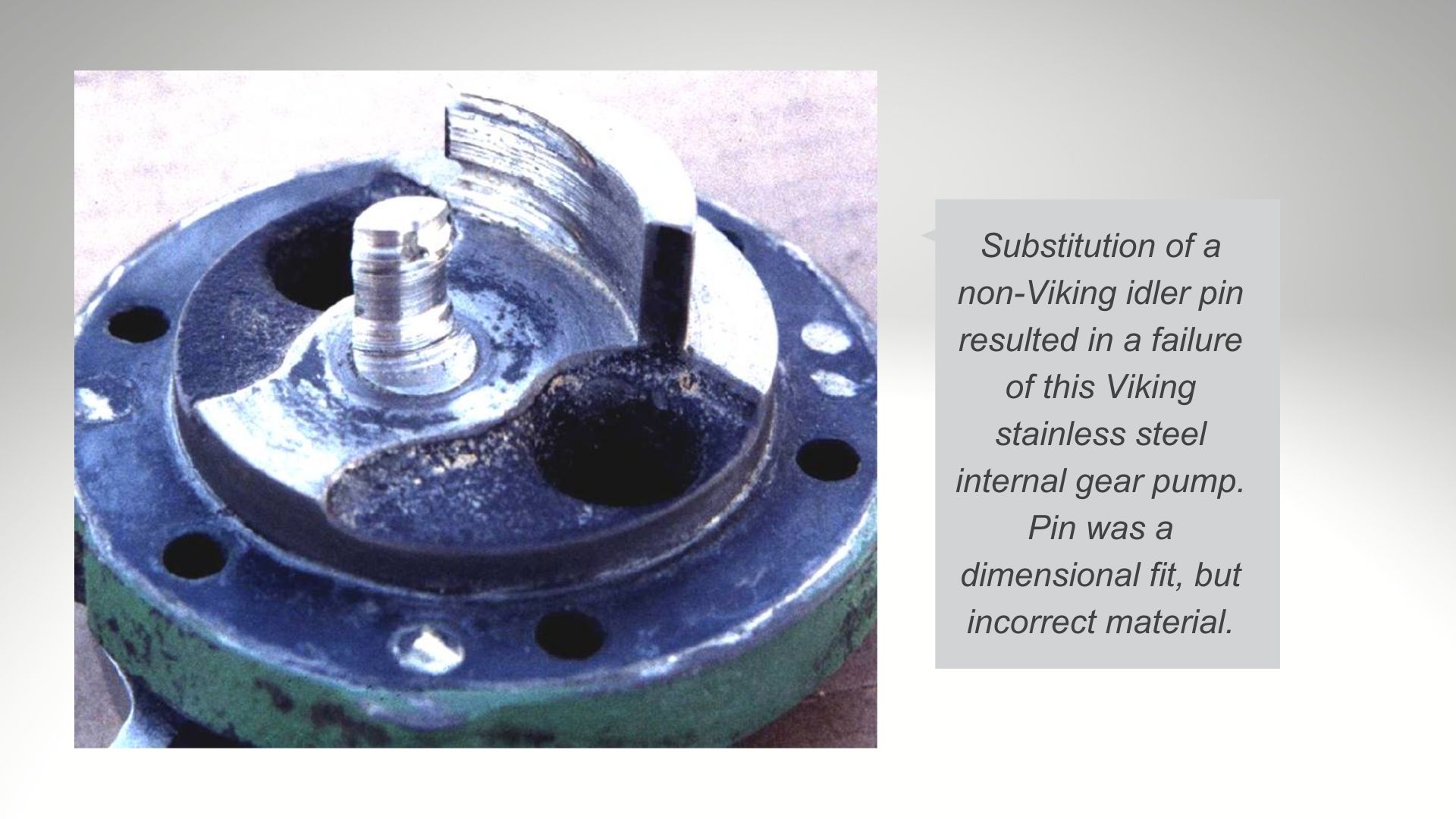 Substitution of a non-Viking idler pin resulted in a failure of this Viking stainless steel internal gear pump. Pin was a dimensional fit, but incorrect material.
This is a similar scenario to purchasing designer merchandise knock-offs. You can always buy an imitation Rolex watch that fools the eye at first glance; but, upon closer inspection, flaws become evident…shorter life spans, increased wear, higher replacement needs. The same goes for imitation industrial gear pumps! If it's not a genuine Viking product, it will not perform up to the high standards of excellence, backed by our extensive research and testing, that delivers long service life; nor will it come with the expert technical support, maintenance and troubleshooting that our global distribution channel provides after implementation. We have been focused on customers needs for decades – the quality of our products is reflective of rising to the challenge to meet those needs.
Image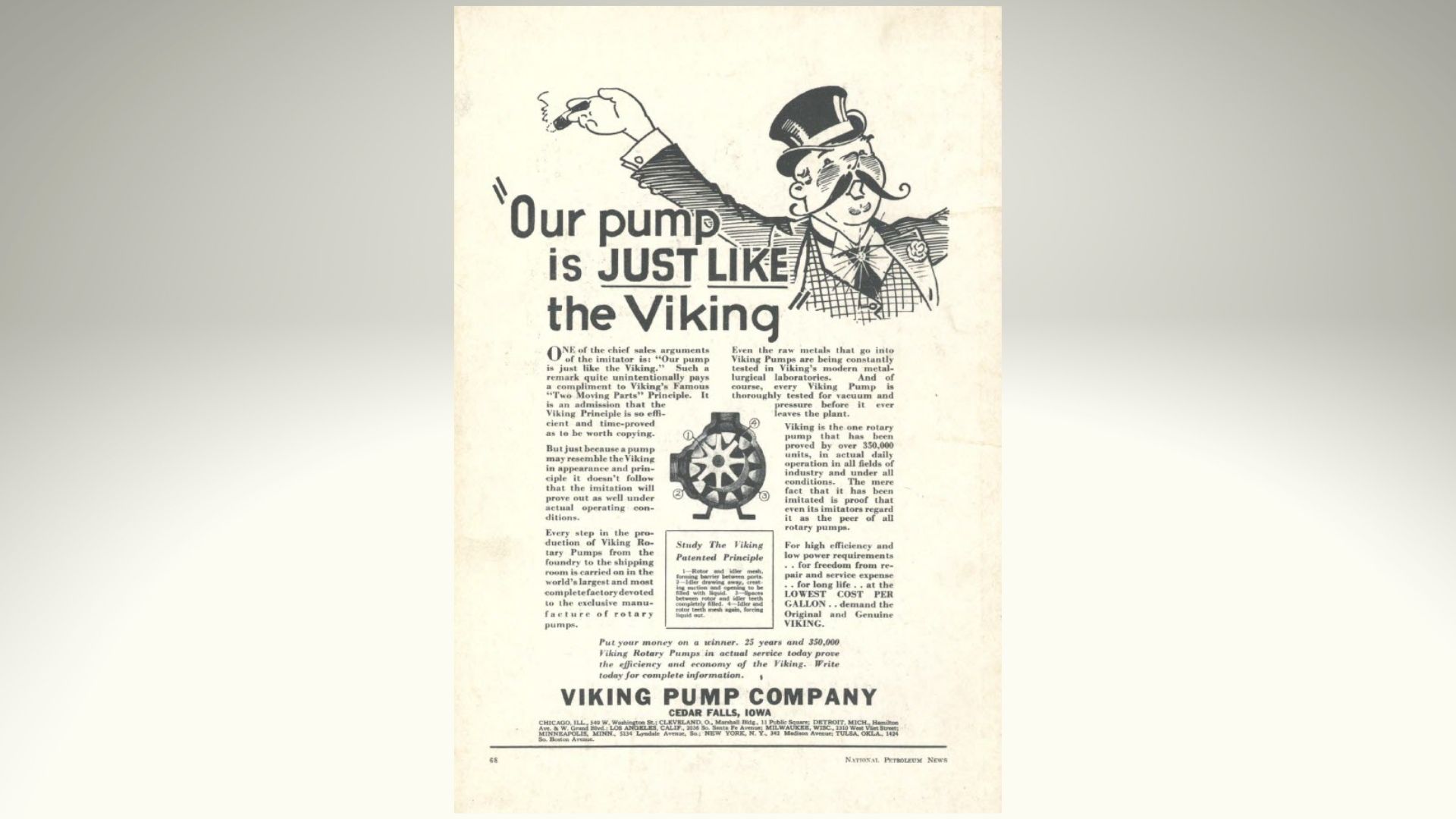 Some gear pump manufacturers make false comparisons, and others even boldly apply their nameplate to Viking pumps, to gain market share by passing off a Viking product as their new brand. That's where things go astray, and we are sorry for any misrepresentations. Such behavior is a betrayal to customers rather than a compliment.
But these attempts are nothing new. Viking has been around a long time and since our early days in business, we have had the challenge of imitators. Many have come and gone, leaving customers returning to Viking Pump for the product and service that has been consistently delivered for 100+ years.
It comes down to the old saying, "Buyer beware!" We recommend working with a Viking Pump authorized stocking distributor to ensure you get the high-quality product and performance you want and need. They can help you sort out the different types of pumps for different applications. And when you see the Viking nameplate, you can rest assured it is the real thing!
To find a factory trained, authorized stocking distributor, visit vikingpump.com/contacts