The Viking Pump® Energy Segment has partnered with global non-profit One Tree Planted with a goal of planting 10,000 trees annually. Every tree planted makes a positive impact for nature, wildlife, and people around the world.
Image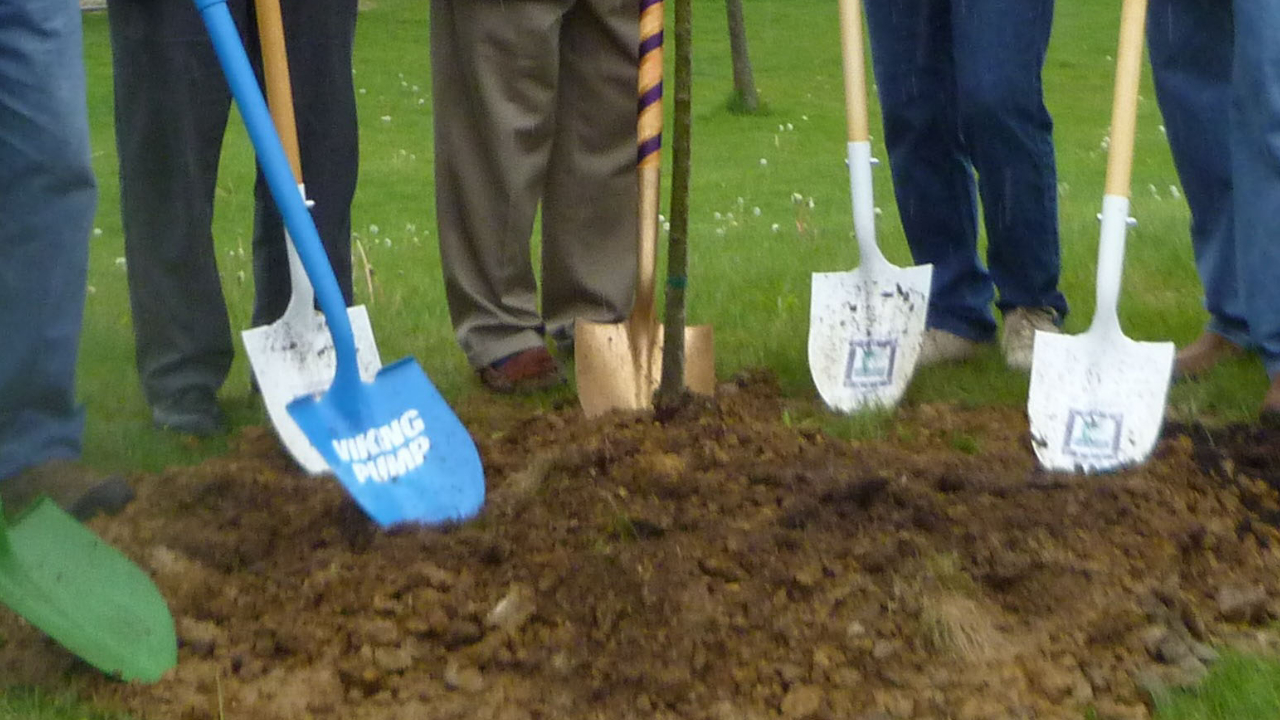 Viking Pump's energy segment specializes in positive displacement pumps that fuel our modern world. This includes upstream oil & gas processing, natural gas dehydration, carbon capture dehydration, and other fossil fuel applications. And while we know that our electric motor-driven, no vibration, and robustly sealed pump options are already better solutions for the environment, we recognize that we can do more.
That is why Viking Pump Energy started working with One Tree Planted in 2022 to plant 5,000 trees around the world and have set a goal to play 10,000 trees in 2023. Proceeds from the sales of our energy pumps will go to the organization who has a network of teams that grow saplings and then transplants the trees during the regions' rainy season.
"Viking Pump, and the Viking Pump- Energy team is very happy to partner with One Tree Planted as an organization that supports the ecological welfare and reforestation projects to create biodiversity, and has allow our organization to be part of something much bigger than just a pump company!" says Ryan Weide, Business Line Manager for Energy. "The organization makes it easy to participate in their program and $1 = 1 tree planted, allowing us to make a positive impact and investment into the environment and in specific regions we serve with our products and service."
In 2022, One Tree Planted established over 52.7 million trees all around the world with 44 million already committed to be planted in 2023. Viking Pump Energy is proud to be a part of this effort to bring clean air and biodiversity to various regions of the world. You can read their 2022 Recap here.
Image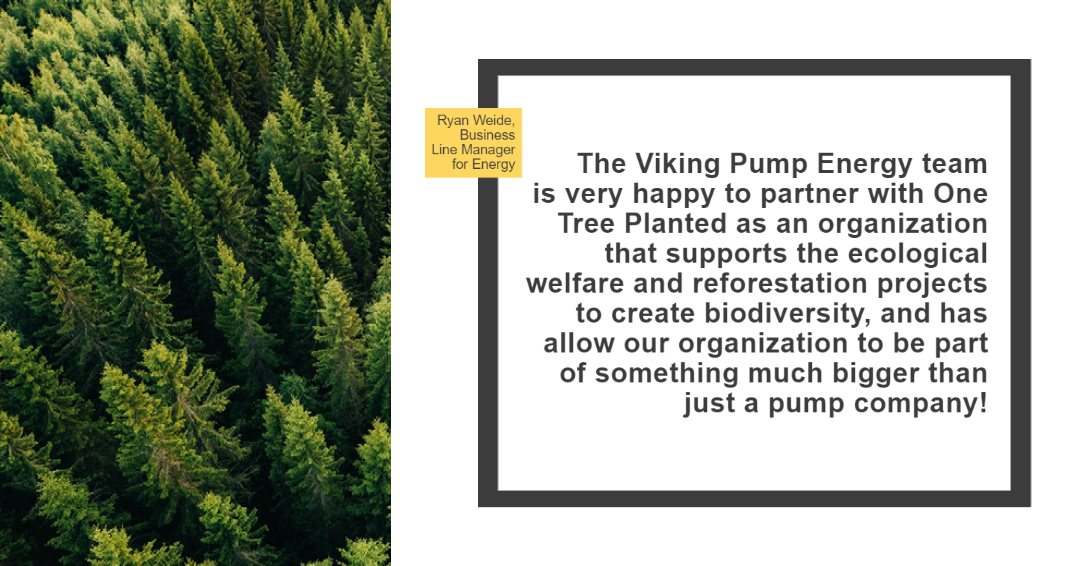 How Viking Energy Pumps Make an Environmental Difference
Electric Motor Driven
Other gas-powered pumps waste tons of motive gas which contribute to increased carbon emissions in our atmosphere. Viking Pump's electric driven motor pumps emit significantly fewer emissions during use and the simple design lasts longer and offers easier field repair than the industry status quo.
No Vibration – Smooth, Non-Pulsating Flow
Vibration and other disruptions are the primary cause to cracking in a pipeline which lead to leaks and adverse environmental impacts. Viking's external gear pumps operate so smoothly, you can balance a nickel on them while in operation making vibration concerns a thing of the past.
Robust Mechanical Seal
On the pump itself, our GB Series™ come with reliable mechanical seals which reduce the chance of the liquid product leaking or spilling. The no-leaking packed shaft seals like a reciprocating pump without the flimsy lip seal which are prone to product leaks.
Why Should Viking Do More?
While Viking Pump's solutions for environmentally friendly pumping are great, they are just the beginning of what we can do to mitigate the effects of climate change. The simple act of supporting One tree Planted does more than just help clean our air. It also:
Filters our drinking water

Reduces natural disasters like floods and landslides

encourage biodiversity, an important aspect of a healthy ecosystem
But most importantly, Viking Pump has been around for over 110 years. We would love to be here for 100 more!