As the end of 2019 is near, it is not just an opportunity to reflect on this calendar year, but the end of a decade. Viking Pump® is proud to be a company with 108 years of history; built by employees, distributors, and customers with a deep care and understanding of the industry who feel motivated to solve the toughest pumping challenges. Let's take a walk through some of the highlights of the last decade.
Image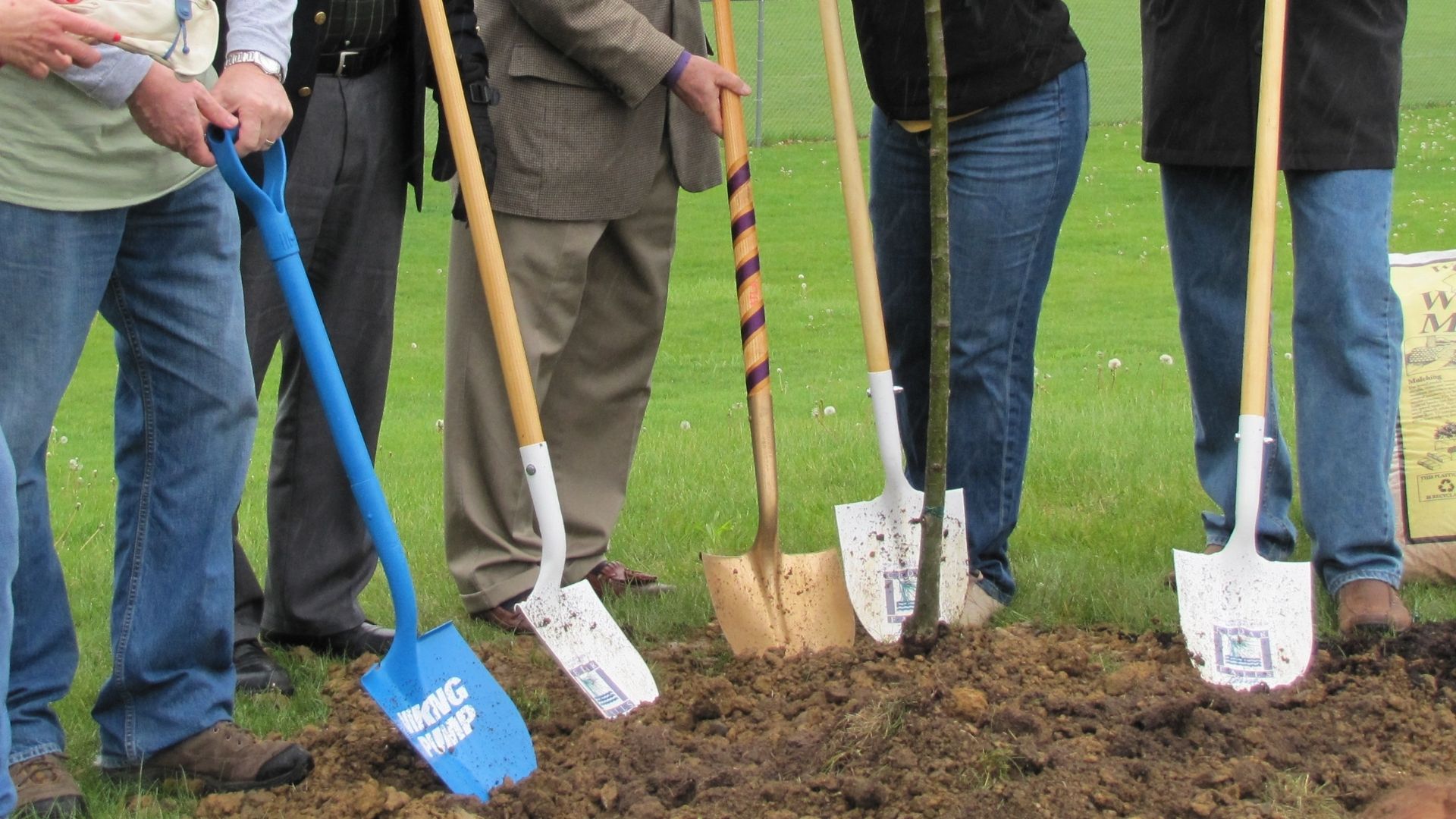 In 2011, Viking Pump brought together community members, distributors and staff globally to celebrate 100 years of providing pumping excellence. From planting 100 trees in Cedar Falls on a cold and rainy day, to enjoying fireworks at George Wyth State Park (George Wyth being one of our company's founders) with global distributors, to welcoming the community to the opening of our Museum with a partnership with the local Maid-Rite, this celebration brought into focus our humble beginnings.
Our founder, Jens Nielsen - the inventor of the internal gear pump, had a problem with water in his quarry. He needed a solution, and the internal gear pump was born. If he only knew the impact his solution would have.
Image
Science and technology have seen significant advancements in the last decade, and we have certainly integrated those into our product development process. The adoption of 3D printing has fundamentally changed prototype development and testing of new ideas, as well as working with customers to solve their challenges with proof of concept activities. Additionally, engineering has adopted FEA, CFD, and new GDT standards to aid in design and process improvements. Step models and 3D renders are now the standard in plant planning and execution.
Training Opportunities
Viking Pump has proudly hosted Pump Schools since the 1960's, however the last decade has introduced two new paths to empowering our distributors to sell and support our pumps globally. The first was the introduction of a new course called Champion Training. An elevated training, this course allows for individuals from our distribution locations to get a peek at new and upcoming products and tools, share experiences amongst each other, train on new processes and generally keep up with all things Viking Pump. The second was an online tool called SmartVault®, which allows for long distance learning and onboarding. It makes Viking history and knowledge accessible anywhere, anytime to our proud partner distributors.
VikingConnect
A distributor secure portal, VikingConnect is a key contributor to our distributors' confidence in quoting and providing technical support to customers worldwide. Launched in 2015, new data is added monthly and additional functionality is being added and developed continually. Several hundred updates have been applied since launch by listening to areas of friction that impede fast response to customer inquiries and focusing on reducing that friction. This tool is built with the customer in mind – quick access to support and content means our customers have a faster response time in a time where speed truly matters. Considered Best in Class by our distributors worldwide, we will continue to support and build functionality in the next decade.
Image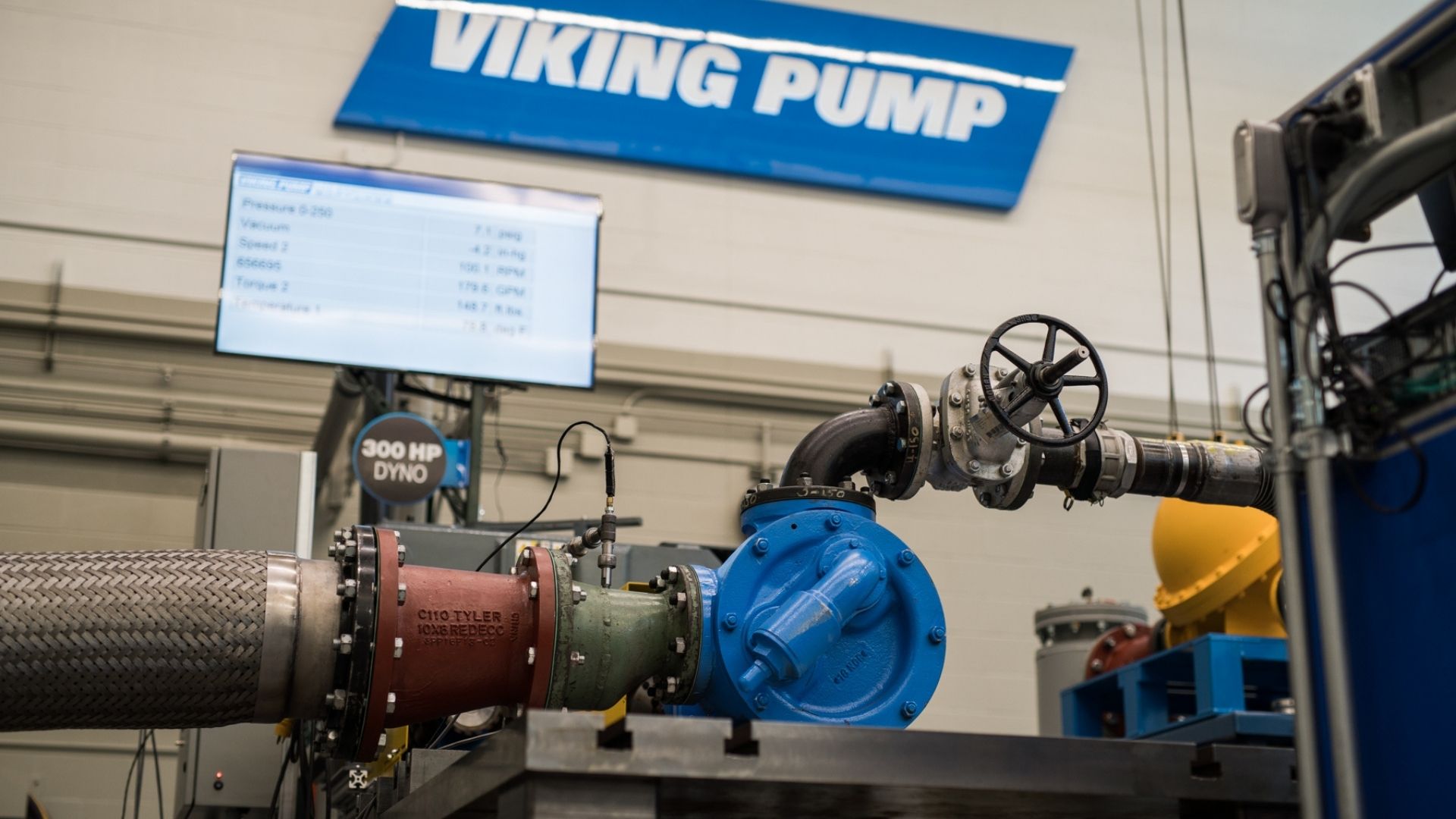 Additional physical space was allocated to enlarge our existing research and test lab. But it did not stop there. Not only did we double the physical space but expanding to 9 testing dynamometers up to 300 HP and test liquids from 28 to 25,000 SSU has allowed us to put pumps through their paces in both troubleshooting and product development testing. Additional liquids have also been brought in to allow for specific application testing. An added guest space gives our 3rd party test inspectors a comfortable space to work while remotely monitoring pump performance.  Our state-of-the-art lab allows for concurrent testing of multiple customer pumps to shorten the testing timeline and allows us to performance and endurance test new designs and materials.
Focus on New Product Innovation
There've been a lot of new product developments over the past 10 years:  new abrasive liquid pumps, line extension of our motor speed products, and application specific constructions for sugar and chocolate applications.  The list goes on and on.  Two of the biggest undertakings were the LACT and API 676 pumps.  LACT started as a line extension to Viking Pump's existing line of external gear pumps but has grown into its own product family.  Today these pumps have become the new standard for oil field gathering, displacing larger pumps which were prone to shorter life, more vibration, and longer lead times.  Viking Pump also developed the world's first fully API 676 compliant gear pump.  With API 682 seals, cast vents and drains, and best-in-class bearing life, these meet the API 676 specification in full (a first in the industry).  Viking Pump's foundry and quality enable us to provide traceability and documentation required to meet this extensive specification.
Manufacturing Modernization
Gone are the days of single step machines.  New multi-axis machines are now used to perform multiple machining steps on a single machine and fixture.  This reduces machining time, holds tighter tolerances, and cuts down on scrap.  In addition to machine improvements, this decade also was the first to include the introduction of robotics to the Viking Pump manufacturing process.  Today Viking utilizes robots in both the foundry and manufacturing plant, boosting productivity and further reducing lead times.
None of these highlights would be possible without a dedicated employee team, outstanding global distributors, and most importantly, our customers who are working day in and day out to produce high quality products. We look forward to continuing to make strides in providing solutions and innovations in the next decade.
Image