Kimberly, Wisconsin
Lance Crane, Owner, President & CEO was interviewed to learn more about the company's working relationship with Viking Pump.
Image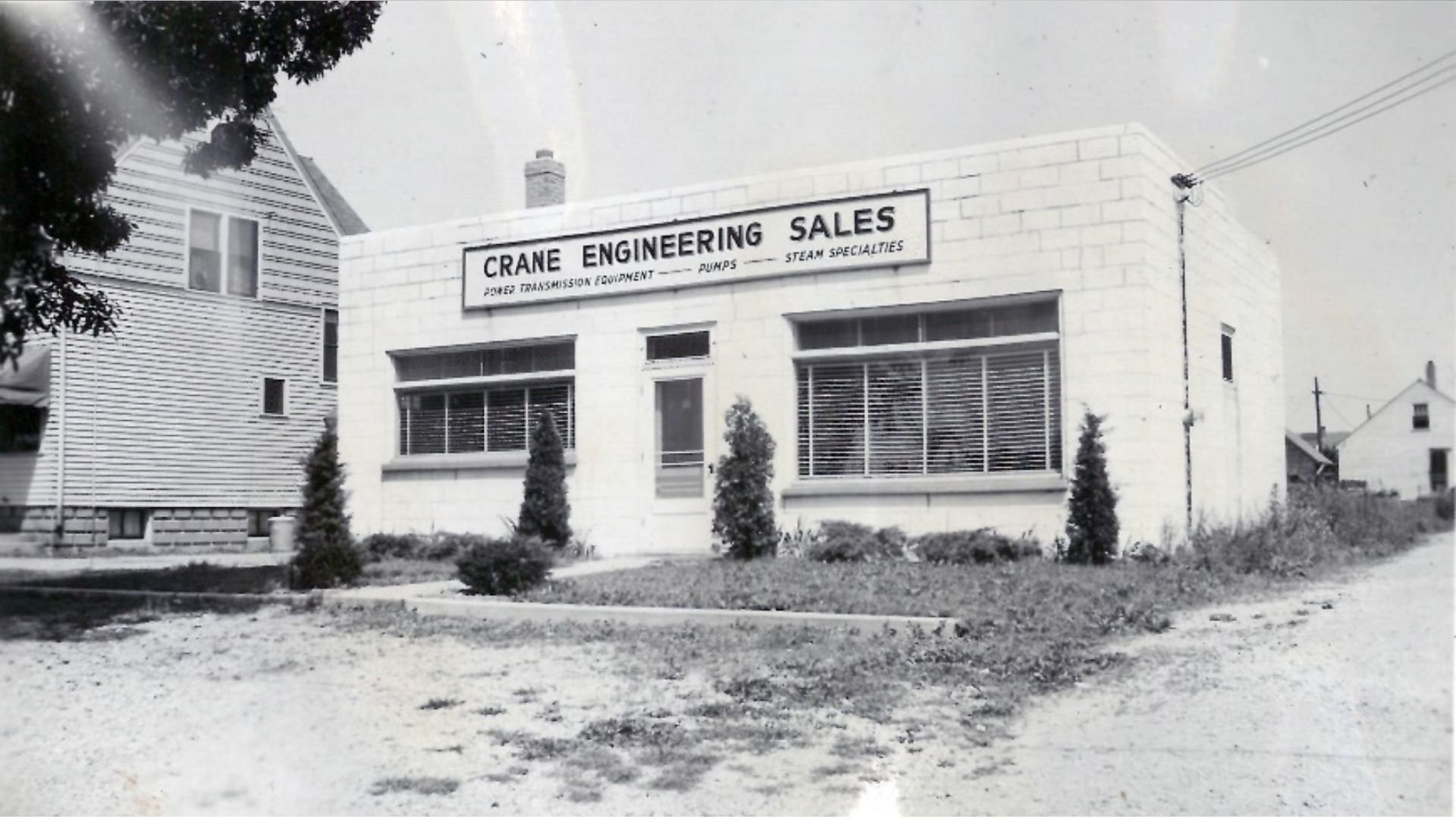 Background
Crane Engineering is a third generation, family-owned business that began 80 years ago with founder Herbert Crane, who started the company in 1939, on Wisconsin Ave. in Appleton, WI. At that time, it was a one-man operation, representing two manufactured lines provided by Viking Pump and ITT Goulds Pumps. The initial target market was pulp and paper, with Kimberly-Clark Corp. and Consolidated Papers, Inc. (now Stora Enso) as the first customers—both products are still carried by Crane to this day.
Jim Crane joined the business in 1962 and bought it from his dad in 1968, bringing a sense of creativity and vision that led to diversification into various markets, i.e. general industrial, food, and municipal water and wastewater. He also expanded the product lines to include other types of pumps, as well as valves, mechanical seals and filters. The 4-5-person company continued to grow, adding more people and generating more revenue (reaching $1 million in sales by 1972); until Lance Crane came in 2004, bought the company in 2007, and has taken it to a whole new level, with regards to both corporate performance and culture. 
Perhaps the biggest cultural change has been the introduction of a "people first" attitude wrapped around six core values: 1) Integrity & Respect; 2) Teamwork; 3) Customer focus; 4) Excellence & Innovation; 5) Passion & Energy; and 6) Fun. Having evolved into a business performance management system, these values are the metrics against which everyone in the company is evaluated.
Image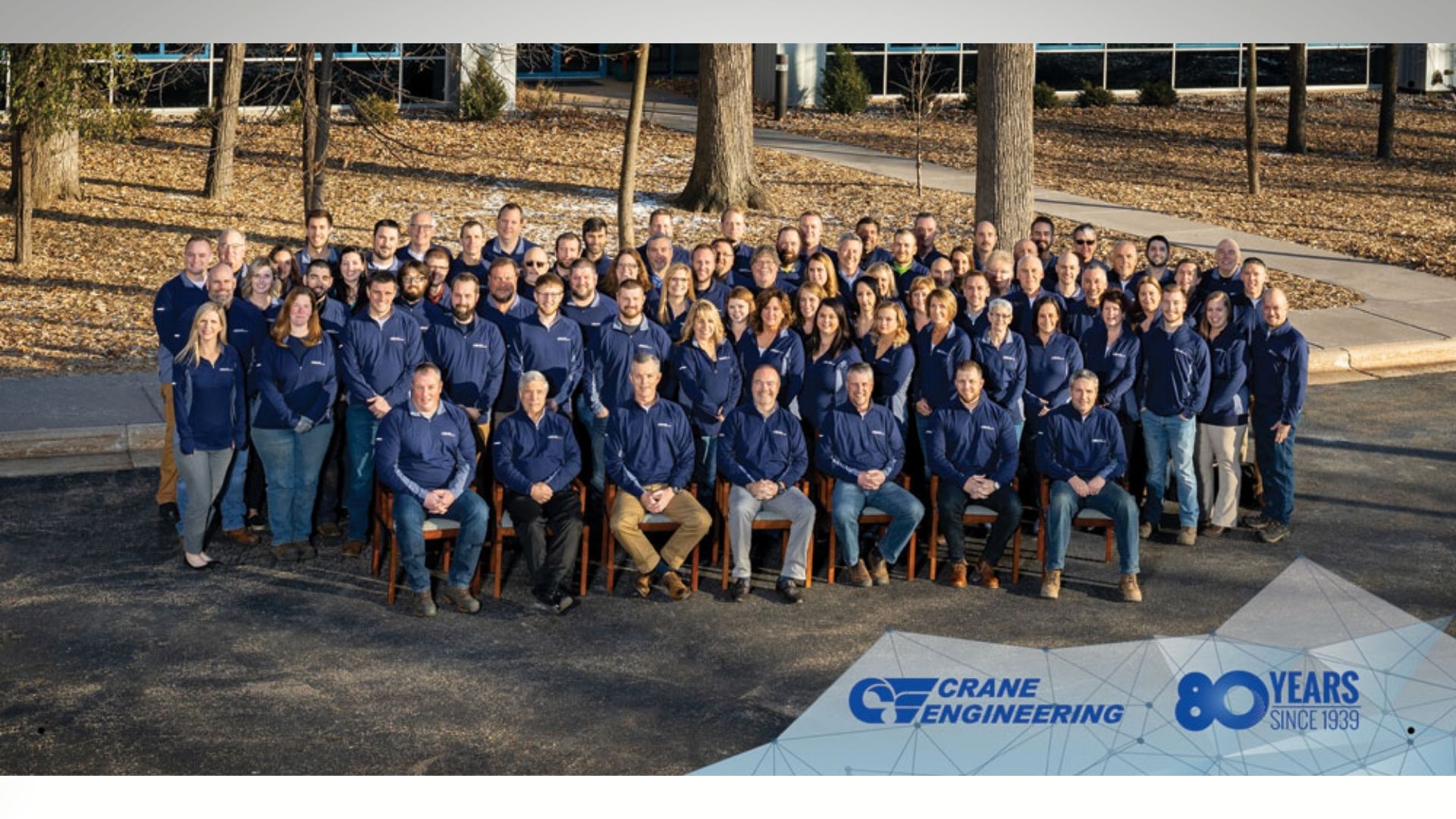 At the end of the year, coveted awards are given for achieving excellence in each category. Crane employees are further incentivized by the "212 Award," comparable to a most valuable player (MVP) award in sports. Engineers know that at 211 degrees, you have hot water; but at 212 degrees it turns to boiling water. That 1 degree makes all the difference in the world!
Viking Pump would have to agree with these values and performance incentives being critical to overall business success for manufacturers and distributors, alike. At a recent Viking-held meeting, the concept of creating a "friction-less" customer experience was introduced to all distributors, and Crane immediately embraced the idea. According to Lance Crane, "Customer experience is a competitive advantage. It translates to technical solutions, speed of response and ease of doing business."
Location, Markets, & Products
Crane Engineering is one of the Midwest's leading providers of fluid process solutions, and Wisconsin's largest pump and valve distributor, serving over 3,000 customers in 46 states, Canada and Mexico. They now have 106 office and field employees working at three main locations in in Kimberly, WI, including a Distribution Headquarters, a Service and Repair Center and OptiFlow™ Integrated Skid Systems. A year and a half ago, they acquired RD Smith, a small pump distributor in Eau Claire, WI, which focuses on dairies and other food and beverage companies, currently the #1 market in Wisconsin—surpassing paper.
Image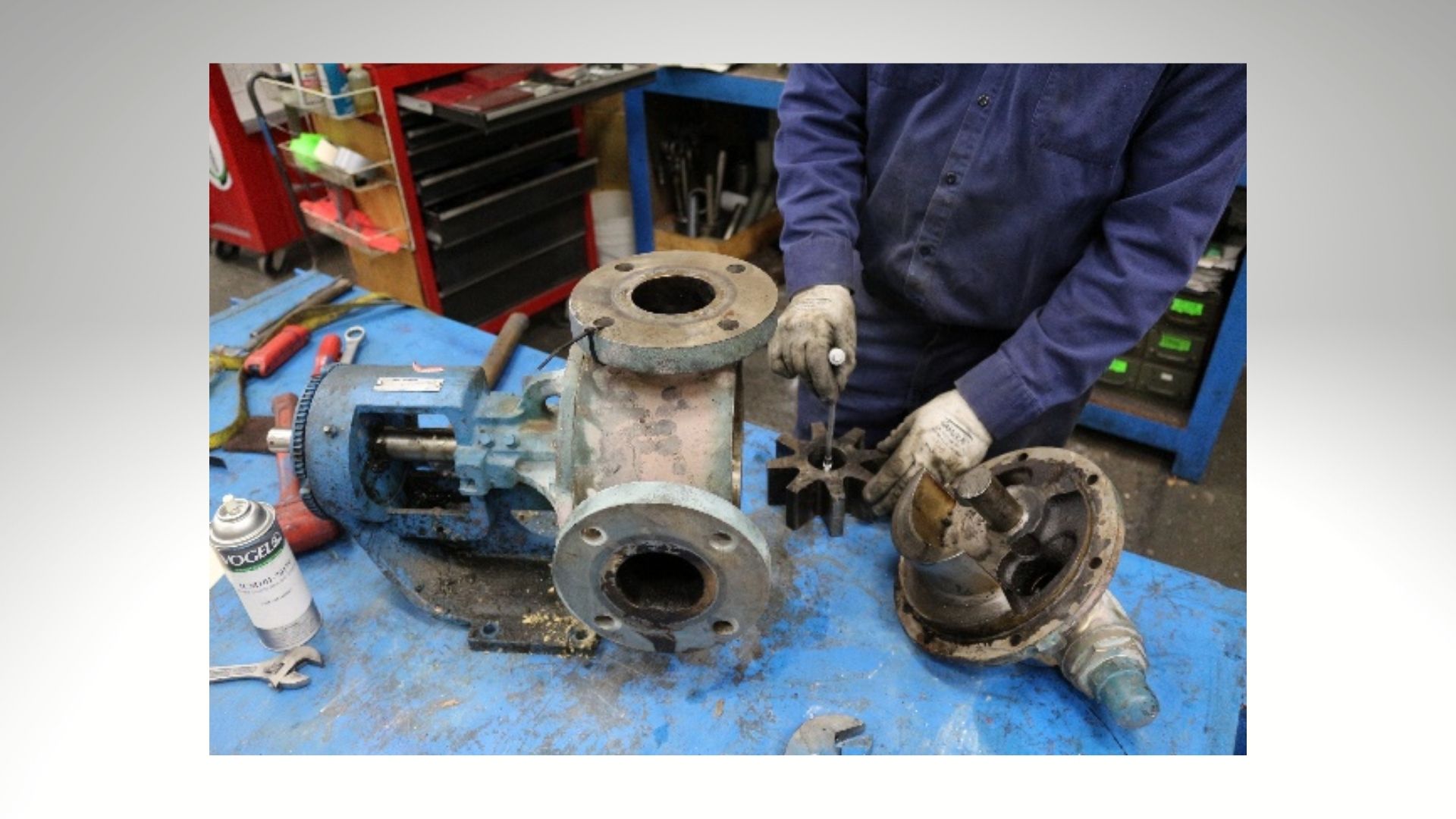 Crane's offerings have expanded to include additional top-tier pump product lines, as well as other industrial equipment manufacturers. They also have a division just for handling wastewater equipment; and a small, dedicated division of five people dealing solely in corrosion resistant products (CRP) for application to industrial flooring, grating coatings, wastewater clarifiers/screens, etc. After equipment installs, a large field repair force is available to perform onsite maintenance services.
Combining innovation with giving back to people in need, Crane Engineering applied for (and received) a grant from the Bill and Melinda Gates Foundation that kick-started their mobile wastewater treatment system, Oystra™. This exceptional, truck-mounted system is designed to treat human waste in developing countries where no infrastructure exists and curb the discharge of dangerous septage into the environment. Read more about it here.
How We Win Together
Crane Engineering has had great customer success with Viking pumps. Recently, they had a big win with a local Wisconsin food processing plant, where they provided Viking 4724 Series™ stainless steel pump assemblies for a corn syrup application that feeds into different sauces for pouched "steamable" potatoes. The stainless bases and guards supporting the pump components set them apart from the competition. In this case, a collaborative effort—with Viking supplying the pumps and Crane putting the assembly together in their shop—resulted in a turn-key package.
Working in conjunction with Viking Pump on this and other jobs, Crane Engineering focuses on helping customers improve fluid process performance and reduce their total cost of equipment ownership, two goals that both companies have in common. Tom Schroeder, District Team Leader, commented, "Viking is a progressive solutions provider, selling the right product for the application and providing long service life for the customer." No doubt, this is a strategic alliance between like-minded folks, who value continuous improvement. Tom takes it one step further, calling it a "trifecta" between Viking, Crane and the customer. There is also alignment in terms of social media marketing and plans to launch E-commerce to promote pumps in the near future. This is a pair of partners to keep your eyes on…
For more information about Crane Engineering, visit their public website at craneengineering.net.